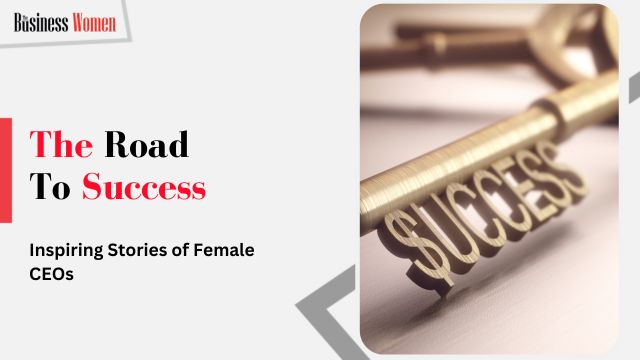 The Road to Success: Inspiring Stories of Female CEOs
In the dynamic landscape of modern business, the ascent to the position of CEO is often deemed an achievement that transcends traditional barriers. Within this ever-evolving leadership narrative, the stories of female CEOs stand as a testament to resilience, vision, and unwavering determination. From charting unconventional courses to shattering glass ceilings, these trailblazing women have scripted their journeys to the pinnacle of corporate success. Let's delve into the remarkable narratives of some of India's inspiring female CEOs who have carved their paths to greatness.
Leading with Purpose: Kiran Mazumdar-Shaw
Kiran Mazumdar-Shaw, the chairperson and managing director of Biocon Limited, epitomises purpose-driven leadership. Armed with a background in brewing and a scientific mindset, Kiran transformed a humble venture into one of India's leading biopharmaceutical companies. Her journey reflects the spirit of innovation as she harnessed her scientific expertise to pioneer advancements in the healthcare sector. Kiran's resolute commitment to affordable healthcare solutions drove Biocon's growth and redefined the narrative of compassionate capitalism.
Nurturing Sustainability: Anisha Singh
Anisha Singh, the founder and CEO of Mydala, a mobile commerce platform, champions the values of sustainability and innovation. Through her entrepreneurial journey, she navigated challenges and carved her niche in the tech industry. Anisha's trajectory underscores her commitment to nurturing sustainable growth, leveraging technology to bridge gaps, and empowering small businesses. Her story resonates with the belief that impactful leadership fosters a community of development, learning, and inclusivity.
Upholding Integrity: Debjani Ghosh
Debjani Ghosh, the National Association of Software and Service Companies (NASSCOM) president, has journeyed through technology leadership with the utmost integrity. Her narrative reflects her passion for driving change and inclusivity in the tech industry. Debjani's advocacy for diversity and her dedication to harnessing technology for societal good underscore her role as a change agent. Her journey echoes the sentiment that leadership is about nurturing authenticity and fostering collaboration.
Architect of Transformation: Chanda Kochhar
Chanda Kochhar, former managing director and CEO of ICICI Bank, emerged as a symbol of transformational leadership. Her tenure saw the bank's evolution into a technological powerhouse while retaining its commitment to financial inclusivity. Chanda's journey epitomises the pursuit of excellence while maintaining ethical standards. Her legacy underscores the role of perseverance and adaptability in navigating complex landscapes.
Driving Innovation: Arundhati Bhattacharya
Arundhati Bhattacharya, the former chairman of the State Bank of India (SBI), exemplifies the power of innovation in shaping leadership narratives. Her tenure saw the introduction of transformative digital initiatives and a steadfast commitment to customer-centricity. Arundhati's journey mirrors the significance of harnessing innovation to drive change and create impact.
Conclusion: Forging a Path of Inspiration
The narratives of Kiran Mazumdar-Shaw, Anisha Singh, Debjani Ghosh, Chanda Kochhar, and Arundhati Bhattacharya resonate as testaments to the evolving landscape of leadership. These women CEOs have redefined norms, shattered barriers, and embraced challenges as catalysts for growth. Their stories reaffirm that leadership is not confined to gender but is driven by vision, values, and an unyielding spirit.
As India's business horizon continues to evolve, the stories of these remarkable women stand as guiding lights, illuminating the path for future generations of leaders. Their journeys underscore the significance of purpose, integrity, sustainability, and innovation in shaping businesses and the world.