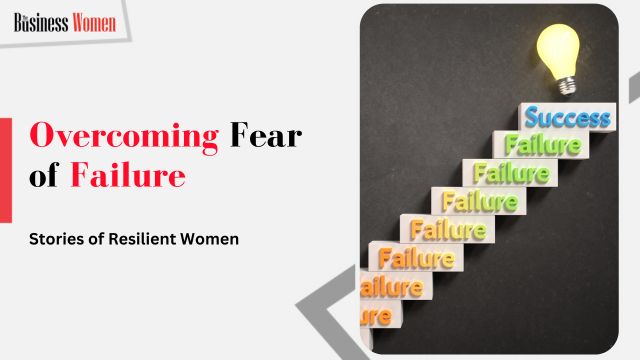 Overcoming Fear of Failure: Stories of Resilient Women
In the rich tapestry of India's diverse landscape, stories of resilient women conquering the fear of failure shine like beacons of hope. These women, drawn from various backgrounds, have turned their challenges into stepping stones to success. Their journeys not only inspire but also remind us of the power of determination and resilience. This article presents a tribute to these Indian women, highlighting their paths from fear to triumph and celebrating their unwavering spirit.
Kiran Mazumdar-Shaw: Biotech Pioneer
Kiran Mazumdar-Shaw, the founder of Biocon, one of India's leading biotechnology companies, epitomises resilience. In a field primarily dominated by men, she encountered scepticism and challenges. However, her tenacity and belief in her vision led her to create a company that has become a global leader in biopharmaceuticals.
Mary Kom: Boxing Champion
Mary Kom, fondly known as "Magnificent Mary," faced societal norms that discouraged women from pursuing sports, let alone boxing. Despite financial constraints and initial rejections, Mary Kom became a world champion and an Olympic medalist, proving that determination can overcome even the most daunting obstacles.
Chanda Kochhar: Banking Trailblazer
Chanda Kochhar's journey from a management trainee to the CEO of ICICI Bank showcases her unwavering resolve. In a sector traditionally dominated by men, Chanda Kochhar faced gender biases and systemic challenges. Through her leadership, she not only shattered glass ceilings but also set an example for aspiring women leaders in the banking and financial industry.
Lijjat Papad: A Collective of Courage
Lijjat Papad, a women's cooperative that started with a handful of women, is a testament to collective resilience. These women, often from underprivileged backgrounds, overcame financial struggles and societal norms to establish a successful enterprise. Today, Lijjat Papad is a globally recognised brand, empowering thousands of women across India.
Arunima Sinha: Conquering New Heights
Arunima Sinha, the first female amputee to climb Mount Everest, faced not only physical challenges but also societal expectations. Despite losing a leg in a tragic accident, she embraced the spirit of resilience, pushing her limits and scaling new heights. Her story reflects the power of determination to overcome even the most daunting setbacks.
Ritu Kumar: Fashion Icon
Ritu Kumar, a pioneering fashion designer, ventured into a field that was relatively uncharted in India at the time. Overcoming financial constraints and lacking formal training, she carved a niche for herself in the fashion industry. Her label, known for celebrating Indian textiles and craftsmanship, has become synonymous with elegance and style.
Swati Bhargava: E-Commerce Entrepreneur
Swati Bhargava, co-founder of CashKaro, an e-commerce cashback platform, ventured into the world of startups despite challenges and uncertainties. Her resilience and innovative approach led to the establishment of a successful platform that not only empowers shoppers but also highlights the potential of women in the technology and e-commerce sectors.
Conclusion: Inspiring India's Future
These women have demonstrated that overcoming fear of failure is not just about personal triumph—it's about inspiring generations and reshaping societal narratives. Through their resilience, they remind us that the path to success is often paved with determination, courage, and the refusal to be defined by setbacks. Their journeys are an embodiment of strength, tenacity, and the power of the human spirit.