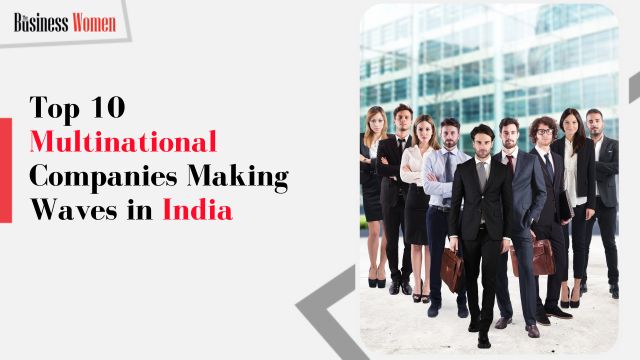 Top 10 Multinational Companies Making Waves in India
Multinational companies (MNCs) have found fertile ground in India's business landscape, capitalising on its abundant and skilled workforce. A confluence of factors, including India's economic prowess, potential, and growth trajectory, has made it an attractive hub for global corporations seeking to expand their operations. Here's a rundown of the top 10 MNCs that have established a significant presence in India.
IBM India Pvt. Ltd.
IBM, a global technology giant, has been an integral part of the Indian business landscape since 1992. Known for its innovative integration of software, hardware, and services, IBM supports forward-thinking institutions, enterprises, and individuals contributing to a smarter planet. With a pervasive presence across over 200 cities, the company continues to forge ahead in the global market, solidifying its leadership.
Amazon Development Centre India Pvt. Ltd.
Amazon, a prominent electronic and cloud computing company, has emerged as a leading player among MNCs in India. Founded by Jeff Bezos in 1994 in the United States, Amazon has grown exponentially. Its diverse product portfolio includes the Amazon Appstore, Amazon Echo, Amazon Kindle, and Amazon Prime. Since launching in India in 2013, Amazon has become a powerhouse in e-commerce, offering millions of products through its platform, which also includes global stores connecting Indian consumers with sellers in the United States.
Citibank
Established in 1812, Citibank stands tall as a premier multinational company in India. The bank's comprehensive suite of services encompasses savings accounts, loans, deposits, mortgages, investment funds, credit and debit cards, insurance, electronic banking, and more. Operating across 2,640 branches in 19 countries, including its subsidiaries, such as Banamex in Mexico, Citibank serves a diverse clientele.
Coca-Cola India Pvt. Ltd.
A titan in the soft drinks industry, Coca-Cola not only leads its market segment but is also a major player among Indian MNCs. Founded in 1886 in the United States, Coca-Cola offers a plethora of variants, including Coca-Cola Cherry, Diet Coke, Coca-Cola Life, and more. Coca-Cola India is renowned for its healthy, high-quality beverages, reaching millions of consumers through an extensive network of retail outlets and serving as a preferred choice in India.
Google India Pvt. Ltd.
Established in 2004, Google India Pvt. Ltd. is an integral member of the global Google family. As the world's most-used search engine, Google's mission revolves around organising and making the world's information universally useful and accessible. Its vast array of products and services spans numerous languages and applications, catering to a diverse range of needs across the globe.
Hewlett-Packard India Sales Pvt. Ltd.
Founded by Hewlett and Packard in 1939, Hewlett-Packard India Sales Pvt. Ltd. has become a stalwart in the American multinational IT industry. Offering an extensive array of hardware components, software-related services, desktops, printers, ink, displays, and more, the company serves a wide spectrum of clients, from small businesses to large enterprises and even electronic consumers.
Nestlé India
Nestlé India, a subsidiary of Switzerland-based Nestlé S.A., is a well-established player in the food and beverage sector. With a legacy dating back to 1912, Nestlé has consistently delivered quality products and emerged as one of India's largest food companies. Known for brands like Nescafé, KitKat, and Maggi, Nestlé's impact on the Indian market is both substantial and enduring.
Sony India
Part of the esteemed Sony Corporation, Sony India has carved a niche as a prominent MNC in the Indian landscape. Originating in Japan in 1946, Sony Corporation entered the Indian market in 1994, offering a wide range of electronics, including mobile phones, televisions, cameras, and PlayStations. With a strong presence in consumer electronics, Sony India has exhibited steady growth across various categories.
Tata Consultancy Services (TCS)
A subsidiary of the renowned Tata Group, TCS has etched its name among India's top 10 MNCs. Specialising in IT services, Business Process Outsourcing, and business solutions, TCS has been a key player since its establishment in 1981. Continuously securing major deals, TCS is a trusted partner for both domestic and international enterprises.
Microsoft Corporation India Pvt. Ltd.
Founded in 1975, Microsoft Corporation, a revered American multinational corporation, embarked on its Indian journey in 1990. With a wide spectrum of offerings, including antivirus software, phone apps, office suites, and more, Microsoft's presence extends across various domains. Its Indian headquarters in Hyderabad serves as a hub for delivering diverse solutions and services to a global clientele.
Conclusion
These top 10 multinational companies hold significant sway in the Indian business landscape, making substantial contributions to the economy, job market, and technological advancement. Their collective impact is a testament to the symbiotic relationship between global corporations and India's growing potential.