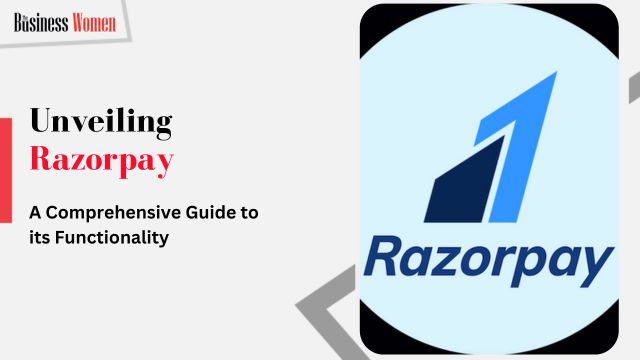 Unveiling Razorpay: A Comprehensive Guide to its Functionality
In digital payments, Razorpay emerges as a dynamic and versatile payment platform, co-founded by a group of IIT Roorkee alumni. This innovative system amalgamates diverse banking channels, creating a seamless conduit for online transactions. By seamlessly integrating credit and debit cards, UPI, and popular mobile wallets, Razorpay facilitates hassle-free payments across India and beyond. Delving into the intricacies of Razorpay's operation unveils its pivotal role in modern financial transactions.
Exploring Razorpay's Essence
Inception and Integration
Razorpay is a conduit bridging various banks, credit institutions, and wallets (such as Netflix, Airtel, and Swiggy), enabling effortless transactions across this multifaceted landscape. Amidst the evolution of digital payment preferences, Razorpay's subscription encompasses the convenience of UPI autopay. As traditional card transactions decline due to digital advancements, Razorpay's integrated payment approach empowers businesses and individuals.
Enriching Capabilities
Beyond its fundamental role as a payment gateway, Razorpay extends its capabilities to streamline various financial processes. These encompass automated bank transfers, invoice generation, and payroll management, augmenting its utility for businesses and merchants. Additionally, Razorpay Capital's lending services empower small businesses, fostering steady cash flow and driving growth within the entrepreneurial ecosystem.
Decoding Razorpay's Functionality
Seamless Transaction Flow
Razorpay orchestrates transactions through a meticulously structured process. Initially, the Razorpay app facilitates seamless money transfers from authorised banks, accompanied by comprehensive transaction details. Subsequently, the recipient's digital payment platform receives the funds, paving the way for user-friendly online payments. This orchestrated transfer underscores Razorpay's role as a pivotal intermediary in the digital financial landscape.
Utilisation and Benefits
Razorpay finds widespread utilisation across various Indian companies, including India Mart Intermesh Limited, Ample Technologies, Brio Technologies Private Limited, and Savari Car Rentals Private Limited. Activating a Razorpay account involves a straightforward process, requiring minimal time investment. Razorpay champions hassle-free and secure transactions for businesses and consumers by embracing a user-friendly interface and streamlined activation procedures.
Unveiling Razorpay Plans and Benefits
Standard Plan
For startups and small businesses, Razorpay offers the Standard Plan. With a transaction fee of 2% plus GST for credit, debit, and wallet-based transactions, this plan caters to businesses seeking a robust and cost-effective payment solution. It encompasses a 3% transaction fee plus GST for transactions involving Diners, AMEX cards, international cards, and business credits.
Enterprise Plan
The Enterprise Plan caters to businesses characterised by high-volume daily transactions. This comprehensive plan offers a range of benefits, including 24×7 priority support, rapid plan activation within 24 hours, and a dedicated account manager providing instantaneous assistance. Furthermore, this plan abolishes setup fees and annual maintenance charges, ensuring a seamless payment experience without financial burdens.
Choosing Razorpay: A Path to Empowerment
Razorpay's significance transcends generations and business realms, supporting budding startups and established enterprises. Its lending services empower startups with capital infusion devoid of exchanges, collaterals, or personal guarantees. With dedicated account managers, tailored assistance, and a commitment to debt-free engagement, Razorpay emerges as a pivotal ally in the digital payment landscape.
Conclusion: Forging a Path with Razorpay
By embracing Razorpay, individuals and businesses alike gain access to a reliable, multifunctional, and user-centric payment gateway. In an era marked by digital transformation and economic challenges, Razorpay not only streamlines transactions but also fuels economic growth by offering accessible financial solutions. As the nation traverses through transformative times, Razorpay's role as a digital enabler remains steadfast, empowering the financial landscape for all.